Funding
Parents Plus is primarily funded through the sale of programme training and materials and a SSNO grant for national organisations. The SSNO grant is the  Scheme to Support National Organisations and is funded by the Government of Ireland through the Department of Rural and Community Development. The SSNO grant is administered by  An Pobal
Parents Plus is also funded by occasional project funding from non-profit and grant making organisations. Most recently Parents Plus received funding as part of the Department of Children and Youth Affairs QCBI Scheme to develop the Healthy Families Programme.
Thank you to the Mater Hospital for their continued support of Parents Plus through the provision of accommodation, services for training and support of the programmes in general.
All profits from sales of programmes and training are re-invested in developing new materials and sponsoring facilitator training.
Parents Plus Ltd is a company limited by guarantee not having a share capital, registered in Dublin, Ireland with registered company number 530105. The organisation is governed by a voluntary board of directors. The directors bring a diverse range of relevant expertise from clinical expertise, research and programme development as well as business, accounting and legal expertise.
The current directors are  Dr Michael Drumm (chair) Mary Fanning (deputy chair), Jane Morgan and Charlotte Wilson. The Parents Plus Directors are volunteers and donate freely of their time, skills and experience. Further information on all of the Board Members is available here. If you would like to apply to become a Director on the Parents Plus Board, you will find all of the details here.
Parents Plus Ltd is registered with the Charities Regulatory Authority with registered charity number 20043124. Parents Plus Ltd has been granted charitable tax exemption by the Office of the Revenue Commissioners with the CHY reference number 13664.
Parents Plus has fulfilled all the recommended guideline actions for compliance for a Type B organisation as defined by the Governance Code for Community, Voluntary and Charitable Organisations (www.governancecode.ie) and this was adopted by the board in 2014.  Currently, Parents Plus is working towards gaining compliance as a Type C organisation under the code.
Parents Plus has a staff team of seven based both in our office at The Mater Hospital, Eccles Street, Dublin 7 and working remotely throughout Ireland on part-time basis. Parents Plus is headed by our Chief Executive Officer John Sharry, who reports directly to the board through the Chairperson.
Parents Plus is funded through the sale of parenting training and materials as well as project funding from organisations such as, An Pobal, and the 3Ts Charity.
Our work for the past three years has been guided by our Strategic Plan 2015 – 2018. The new strategic plan will be launched soon. 
---
Parents Plus was founded by Professor Carol Fitzpatrick and Dr John Sharry and the first groups began running in 1995.

Parents Plus mission is to improve the well-being of children and families by empowering professionals to deliver evidence-based mental health and parenting programmes in their services.
Parents Plus provides an evidence-based service. We are committed to researching outcomes and developing effective programmes as well as encouraging facilitators to continually evaluate their practice to ensure their groups meet their families' needs.
Parents Plus encourages collaborative practice. We working closely with families to ensure the programmes meet their goals and to ensure their experience and knowledge is central to the content of the materials.
Parents Plus believes in empowering the professionals and families we work with. Our programmes are focused on encouraging children and parents to achieve their potential and our professional training is focused on encouraging professionals to achieve the highest standards of excellence.

Dr John Sharry is co-founder and CEO of the Parents Plus charity and co-developer of the seven Parents Plus and Working Things Out programmes. He has 30 years experience as a mental health professional and was formerly Principal Social Worker at the Mater CAMHS. He is an adjunct professor at the school of psychology in University College Dublin and has written 14 books, 10 intervention programmes and over 70 research papers and chapter. He has a special interest in solution-focused and strengths-based practice and has written several books in this area. For more details see www.solutiontalk.ie.

Dr Eileen Brosnan is a Social Worker with extensive experience in CAMHS and was lead developer of the Working Things Out Programme. She is a senior Parents Plus Trainer and Project leader. Previously, she worked for several years as a Researcher and Project Leader (School of Medicine, UCD) and on various projects developing technology and multimedia programmes to enhance engagement in psychotherapy for children and adolescents.

Grainne Hampson is a Senior Speech and Language Therapist, co-developer of both the Parents Plus Early Years and Special Needs Programmes as well as author of  the book Parenting Preschoolers and Young Children. She also has a key role in the development of the manuals and parent book for all the Parents Plus programmes.

Breda Flood is company secretary of Parents Plus and has been instrumental in the development of the charity since its inception in 2001. Breda has extensive experience in accountancy and administration and advises the Parents Plus Board.
Dr Adele Keating is Senior Clinical Psychologist working in Our Lady's Children Hospital Crumlin in Dublin. Adele is co-developer of the Parents Plus – Parenting When Separated programme. She works with Parents Plus providing training and supervision to professionals.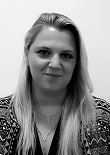 Fiona Hughes is a Social Worker with extensive experience in Child and Adolescent Mental Health and the Irish Child Protection Services. She is a Parents Plus Programme Trainer and helps to co-ordinate our Accreditation process.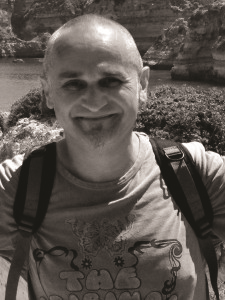 Fred Ehresmann has worked as a Clinical Nurse Specialist in Children and Young People's Mental Health since 1993. He currently teaches at the University of the West of England and is a Parents Plus Senior Trainer responsible for Parents Plus facilitator training, supervision and accreditation in the UK.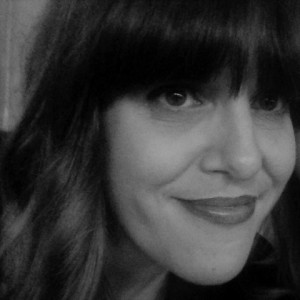 Geraldine Buckley is a Senior Speech and Language Therapist currently working in the area of child and adolescent mental health. Geraldine has also worked extensively in education and many local/community settings. She works with Parents Plus providing training and supervision to professionals in the Early Years Programme.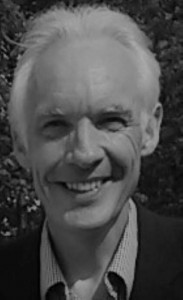 Matt McDermott is a Parents Plus trainer and an accredited child psychotherapist. He has been working for over 15 years as a Senior Social Worker on a multi-disciplinary team in a child and adolescent mental health service, where he works therapeutically with young people and their parents around a broad range of issues affecting them.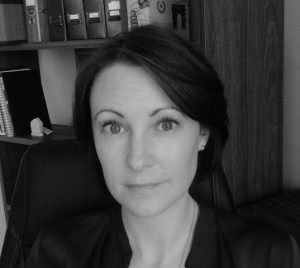 Michelle Choudhry is a Senior Social Worker with extensive experience working in the area of child and adolescent mental health. Michelle is co-developer of the Parents Plus – Parenting When Separated programme. She works with Parents Plus providing training and supervision to professionals.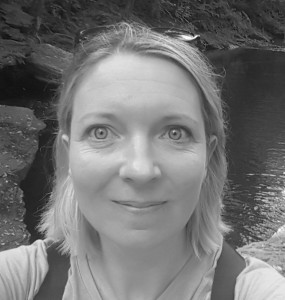 Sinéad Crowley is a Child and Adolescent Psychotherapist, Play Therapist and Marte Meo therapist. Sinéad has over 15 years experience as a Senior Mental Health Social Worker working with children, adolescents and their parents in the area of mental health. Sinéad is particularly interested in working with parents because of the importance of the parent child relationship. Sinéad works with Parents Plus providing training and supervision to professionals in the Early Years Programme.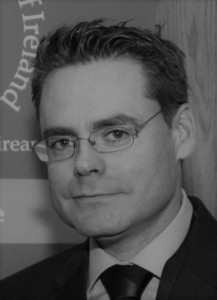 Dr Michael Drumm is Director on the Board of the Parents Plus charity and acts currently as chairperson. He is Principal Clinical Psychologist and Head of Psychology at the HSE Dublin North City and County Child and Adolescent Mental Health Service (CAMHS). He is also a member of the Board of Directors of the Children's University Hospital, Temple Street and a member of the Board of Management of St. Brigid's Day Nursery, Mountjoy Square. As well as the above roles, he was Chairperson of the Heads of Psychology Services Ireland (HPSI) from 2010 to 2012 and President of the Psychological Society of Ireland (PSI) from November 2011 to November 2012. He remains actively involved in research and continues to provide clinical and research supervision to post graduate students.  He has a particular interest in early intervention, as well as promoting mental health and resilience in young people and the use of therapeutic technologies.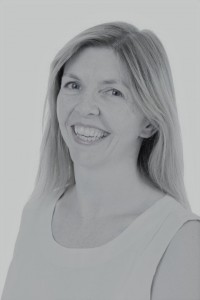 Charlotte Wilson is a clinical psychologist and lecturer in clinical psychology, based in the School of Psychology, Trinity College Dublin. She has a long standing interest in parenting and evidence-based parenting interventions. She completed her PhD in mothers' understanding and explanations for their children's difficult behaviour, before completing her clinical psychology training in Manchester. During her training she trained in the Incredible Years programme and in Triple P. Following this she has run a number of parenting programmes in the UK and in Ireland. She is interested in the dissemination of evidence based parenting programmes and discovering for whom they work best.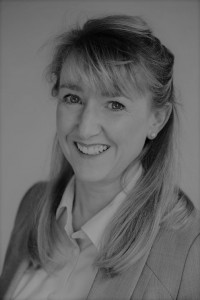 Jane Morgan has 20 years high-tech marketing and product development from Boston to Billund, Berlin to Bangalore. Jane has managed teams around the globe, and tech products used by millions. She's researched and developed marketing strategy for global markets. A freak in the high tech business: Jane studied marketing (she also holds qualifications in German, sociology and environment systems thinking). At JEM 9 marketing consultancy, Jane works with CEOs, business and marketing leaders to assist them understand and reach customers. Passionate about solving real customer problems, technology, psychology & women in business, she can be found wandering around Stradbally the first weekend in September and online at JEM9.com.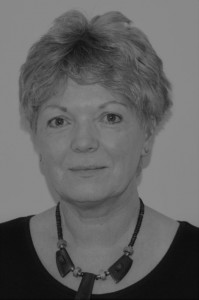 Mary Fanning works with youngballymun as Infant Mental Health Coordinator, providing individual and group interventions to promote secure attachment in the birth to three year period, and delivering infant mental health training to front line practitioners. Prior to that she worked for 19 years as Speech and Language Therapist Manager in the Mater Hospital's Child and Adolescent Mental Health Service in north Dublin city and trained as a Marte Meo therapist in Dublin in 2003-4. As a child mental health clinician, she specialised in early intervention and prevention and she co-developed the Parents Plus Early Years programme.
Introduction to the Parents Plus Programmes from Parents Plus on Vimeo.
Parents Plus is an Irish charity that develops practical, evidence-based parenting and mental health programmes. We train professionals working with children and families to deliver the programmes in communities and clinical settings. Our programmes support families to communicate effectively, build satisfying relationships and overcome emotional and behavioural problems.
Parents Plus was founded by former Principal Social Worker at the Mater Hospital Child and Adolescent Mental Health Service, and adjunct senior lecturer at the School of Psychology in University College Dublin, Dr. John Sharry and Prof. Carol Fitzpatrick in 1998 and established as a registered charity under the auspices of the Mater Hospital, Dublin in 2001.
Child and Adolescent Mental Health

'The strength of the book lies in it accessible style and numerous practical suggestions.'

www.familyonwards.com

'…a guide for parents, a book long overdue and one which will be of enormous help.'

Professor Alan Carr, University College Dublin

'Clearly and authoritatively written by two experts in the area, clinician's who work with depressed children and adolescents should routinely recommend that parents read this excellent book'.

Parent

'Found this book really useful. Good selection of case studies and practical suggestions. Parents and carers, as well as front line practitioners will find this book a starting point to understand self harm'

The Irish Psychologist

'One major strength of JohnSharry's approach is how he demonstrates how parents can reframe potential conflict situations as opportunities for closer involvement and richer family interactions. A very readable, common-sense user friendly booklet'.

The Sun

'A good guide for this tricky stage'

The Irish Times

'An indispensible guide'

Prof. Robert Blundo, Ph.D., University of North Carolina

'A persuasive alternative to traditional methods of group practice…
obviously written from a real practitioner who understands the process and elements of group work.'

John Lande

'Embraces the much deeper philosophical aspects of solution focused work that are relevant for every human group. … Sharry writes extremely well and skillfully interweaves theory and practice.'

David Jaques, Author of Learning in Groups

'Enlightening, clearly written, and helpfully presented … The book echoes
what Solution-Focused Groupwork is all about – being practical and
optimistic about human potential.'

Barbara Wilson, Family Mediation in Practice

'This slim tautly written volume disguises an enormous practical treasure store to help group facilitators. Solution Focused Groupwork should be essential reading.'

Chris Iveson, Brief Therapy Practice London

'John Sharry has fluency with language that allows complexity to sit side by side with clarity and ideas to flow across the page. This is a book that must be read by
anyone interested in front line developments in solution-focused therapy.'

Scott D. Miller, Co-founder, Institute for the Study of Therapeutic Change, Chicago, USA

'Solution-Focused Groupwork picks up where Irvin Yalom's classic 'Theory and
Practice of Group Psychotherapy' left off. In a thoughtful, step-by-step, and easy-to- read fashion, John Sharry integrates the best from established principles of group therapy with recent advances in brief, strength-based, resiliency-oriented treatment approaches. A must read for practitioners working with groups.'

Dr. Alastair J. MacDonald, President European Brief Therapy Association

'A major contribution to the literature on groupwork.'

V. Draper

'The case studies are illuminating. The ideas and theories are set out in clear, readable progression. It should change practice. Wonderful.'

Nurturing Potential

'This is a valuable book, worth attention in every child and family service …
I recommend this book to anyone who lives or works with families, children
or teenagers.'

Tim Looker, Steinkopff Springer Darmstadt

'Sharry has produced a rich resource from which the reader can consider the  ideas, reflect upon them and integrate them into his/her own practice.'

Chris Iveson, Brief Therapy Practice London

John Sharry's book is a jewel in the solution focused literature. It is clearly and engagingly written, draws on a host of ideas from different therapeutic approaches and is packed with practical examples. There is no better book on strengths-based therapy with children and adolescents. Every team should have one.'

Scott Miller, ISTC Chicago, USA

'In a clear, engaging, and step-by-step fashion, John Sharry describes how therapists, social workers, and helpers of all stripes, can tap into the many assets and abilities lying in wait in today's youth. I highly recommend it.'

John Walter, Co-author, 'Recreating Brief Therapy'

'Novices will love this book for its simplicity and straightforwardness. Experienced people will relish the humor and the helpful teaching guides.'

Chris Iveson, Brief Therapy Practice

'Brilliant … well written … crisp and tothe point.'

Matthew D. Selekman, Partners for Change

'One of the best solution focused practice oriented books on the market.'

Bill O'Hanlon, Founder of Possibility Therapy

'Will help both beginners and advanced students of solution-based therapies
master the approach. The perceptive reader will discover many advanced
concepts presented clearly and simply.'

Ben Furman, Director, Reteaming International

'It's not easy to write a good hands-on book about solution focused brief therapy which is exactly what the authors have managed to do. You will enjoy reading this book very much. It gives you enough ideas about the approach that you can start testing them in your work with clients right away.'

Sunday World

'This book is excellent, and will inspire both parents who are in trouble and also families who are getting along fine but know there are areas they could improve.'

Books Ireland

Light of touch, inviting to the (surely busy and distracted) readers, and decorated with amusing cartoons that add ideas … A good gift for young parents facing the challenge of those vital years'
I'm mum to one fabulous, fun, energetic and exhausting girl….

"I'm mum to one fabulous, fun, energetic and exhausting girl who's turning five next week (Don't know where that time has gone). Long journey to parenthood for us and we don't take it for granted. We're far from perfect but try our best everyday. Some days are wonderful – others not so much. I took the leap and signed up to a Parents Plus parenting course. The support, encouragement and skills shared and learned were so much more than I'd expected. For any parents out there who are struggling or want to do better, I'd encourage you to make the time to find a local resource that are there to help. Invest in your relationship with your child – you'll both benefit."

I used to shout and nit pick daily…..

"I used to shout and nit pick daily. That's all stopped now thanks to the course and excellent instructors and the open and honest environment created in the course".

 

Well, I knew I needed a parenting course …

"Well, I knew I needed a parenting course and at first I was very anxious going in on my own because  I'm a widow with three young children and I'm …but the support was absolutely wonderful…"

I found it very hard to come along …

"I found it very hard to come along to the parents' class because I thought nobody was going to have a child like my child. It was absolutely great being able to say well my child has this bad behaviour and he wasn't the only one with bad behaviour. Other children had done exactly same thing. As parents we benefited greatly from the clinic, we got a lot of emotions out – laughed, cried, and joked. It was time out."

I found the Parents Plus group absolutely helped …

"I found the Parents Plus group absolutely helped us as parents and it also definitely helped David. When we first came along to the group I honestly didn't think that anybody could help us whatsoever. Because he was violent towards everybody, he was violent towards me and he's called me all names under the sun but ever since I've done the sessions I'm a lot happier and I know David is a lot happier. He's a lot calmer, he doesn't harm his sister anymore, his sister is happier, his mother is happier. As Tina was saying, the house is just a lot calmer and he's actually fun to be around now."

One of the key things that the Parents Plus …

"One of the key things that the Parents Plus course has given me is a sense of hope and a sense of understanding that there are other people in similar situations and I think that is very important for a parent because you do feel very lonely in the world that you have to deal with a child with these certain difficulties that other children and other parents don't seem to experience so just that idea of meeting people who have gone through the same experiences and are dealing with the same problems as you are on a day to day basis as you are gives you an awful lot of strength and a lot of confidence to go on with your life and building that relationship with your child."

I found doing the Parents Plus course really very helpful …

"I found doing the Parents Plus course really very helpful, I must say I went in thinking 'Everybody will think I'm here that I have a problem with parenting' but I soon realised that the people coming were the people that were already good parents and that wanted to do the best for their children, who wanted to do a very important job even better. It really did help my life considerably and helped the way that we related to each other as a family."

Well it was an experience for me to understand …

"Well it was an experience for me to understand my son Anthony more than I used to before I went to the Parents Plus course as in not to think that he was just being bold or being a bully, but more to understand the pressures that he is under and what it is like to be out there today with friends and peer pressure and every thing else"

I think the Parents Plus course was fantastic …

"I think the Parents Plus course was fantastic, you know I was lost before, I was really lost before I  went into it, and then each time I went to the course, each day coming out of it I just felt more confident, you gave me the tools to do the things right, and the exercises at home. I just couldn't  wait to get back to do more because I knew by the end of the week I was kind of losing it again, you know. Everything you taught us to do we did at home and put into practice and they've really worked."

Really positive – I was very unsure about going …

"Really positive – I was very unsure about going to the Parents Plus group, I thought people were going to criticize me, but the course gave me the tools I needed in a friendly way…I just need to remember to press the pause button!"

Overall the Parents Plus course was really helpful …

"Overall the Parents Plus course was really helpful and I'm so glad I did it, and, if my experience or any of my feelings can help anybody else, then it's well worth it. There was a group of us, mothers and fathers, everyone of us had one or two children but we all had the common problem that we couldn't  manage our children. Today to be able to manage my children and feel that I am a good mother is worth everything to me and I think that the children have reaped the benefit of it too."

I think that when we started on the Parents Plus …

"I think that when we started on the Parents Plus course I thought maybe it would be, 'this is what you're doing wrong, that's what you're doing wrong,' instead of that I found that it emphasised the positive aspects. We all felt that we were good parents that were doing a lot of things right."
Squashy Couch, Adolescent Health & Information Project

"Our parents welcome the strengths based positive and practical approach of the Adolescents Programme. They report increased communication and positive relationships within their families. The adolescents who do the Working Things Our programme notice improvements in relationships with parents and some report, reduced need for outside supports after attendance"

Family Support and Community Outreach Worker

"I run Parents Plus programmes all of the time in my work. The lasting message that parents take away is to 'Press the Pause Button'. In our lives, we all need to press that button now and again. It's ok to get frustrated. It's how we deal with that frustration; whether as parents with their children, or humans with other humans".

Family Worker

"Working with the parents is the cornerstone of working with the children in our service""Parents Plus programmes are very informative, whatever capacity in which you work with parents. The content of the programme materials are excellent"

Community Facilitator, South Gloucestershire

"I really liked the solution oriented way of enabling parents to talk to each other…they said things to each other that I'd never have gotten away with, and really listened and took it on board."

Parenting Consultant, South Gloucestershire

"An incredibly valuable tool in the toolbox for enabling groups of parents to work collaboratively towards solutions that work for them in their real world situations."

Co-ordinator Special Needs Services

"Gave me lots of ideas on how to work effectively with parents. I liked the emphasis on strengths based approach. Parents Plus is a very valuable and practical tool for work with parents"

Grainne Smith, Quality Specialist CDI, Tallaght

The materials used in the delivery of the Parents Plus course are very user friendly and relevant. Parents I have worked with have found the DVD, which has real parents and children, as relevant to their own situation."

Rhonda Murphy, Service Manager Chance for Change, Derry

"We have observed first hand the success of the programme for parents and how much they have enjoyed and benefitted from the experience. Many of the parents have attended many parenting programmes!…and all of them felt Parents Plus was different and they have learnt so much more. A lot of our parents are keen to attend due to other parents telling them of how it changed their lives."

National Parenting Academy UK

"The Parents Plus programme manuals are well detailed and include excellent DVD clips which support the programme materials."
Project Leader, Family Service

"Very useful and strengths based…"Absolutely essential for anyone working with parents in groups or on an individual basis"

Grainne Smith, Quality Specialist CDI, Tallaght

"The Parents Plus course has been evaluated and validated in its own right. The pre and post testing with follow up provides the facilitators with confidence to know that they are delivering a well researched programme, which has proven positive outcomes for parents."

National Parenting Academy UK

"The Parents Plus Children's Programme theoretical framework is strong, has support for being effective with this population and is directly linked to the content and expected outcomes. The targeted outcomes are specific, measurable, achievable, realistic and timely. Reduced parental stress, child behaviour problems, and children's hyperactivity have been shown through randomised control trials conducted by the developer."

Prof Alan Carr, Director of Clinical Psychology Training University College Dublin

"The Parents Plus Programme is as good as the best international programmes I have seen and outstanding because it has been developed collaboratively with parents and families in Ireland"
Child Care Manager

"Excellent,very interesting,very relaxed,very informative, really beneficial, will be extremely useful to me in my role, very knowledgeable, has given me a lot to be a more positive manager, gave me a new perspective on how to handle staff issues. knowledgeable and professional, fun, excellent presentations, sense of humour."

Focus Ireland training

"Superb, Trainer is an excellent lecturer and kept me interested throughout. Highly recommend for all (my) staff.Delivered with great clarity and enthusiasm Excellent delivery, extremely interesting, definitely beneficial to my work practice. My expectations were more than met.Energy and knowledge has consistent high standard throughout the day"

Wakefield UK Training, Decemeber 2007

"Delivery Fantastic, Trainer clearly experienced in and passionate about working with Parents, making his teaching clear, inspiring and motivating…Style and balance brilliant Style was relaxed with good injection of humour which helped group work well. Shifting ideas from problem focus to solution focus will be invaluable to me in my work Feel enthused about work again"

Le Cheile Mentoring Project, April 2009

"Trainer was extremely knowledge and gave plenty of opportunity for questions and discussions…Added humour to the course, personal experiences…Used a lot of personal experience which made it more relevant. Also with relaxed atmosphere, which made it easier to learn, very knowledgeable"

(Barnardos training, Summer 2009)

"Parents Plus trainer was very effective, humourous, knowledgeable and very good at involving everyone in the group…Questions were answered with full information and context…Made to feel relaxed and encouraged to participate, give views..Excellent Delivery"

Clinical Psychologist 2010

"Use of humour, real world examples, depth of experience were excellent Trainer was very practical. Relevant and informative"

Home-School Support Worker, South Gloucestershire

"The Parents Plus training was just great; the programme itself is well structured and Parentss Plus Ttrainer made the training fun and he was very supportive".

Rhonda Murphy, Service Manager Chance for Change, Derry

"The Parents Plus facilitator training was invaluable and a very positive experience. Staff felt a huge benefit from the training particularly on how to facilitate groups As a result of training I have observed changes in staff practices – they are more solution focused in their approach and more skilled at actually facilitating and able to get parents to help themselves more effectively. I believe training is essential in order to deliver effectively."
Our Programmes: Parents Plus have developed seven flagship programmes in partnership with parents and children living in Ireland and includes their specific experiences. Our programmes combine a social learning model with a solution-focused preventative framework that encourages and empowers parents and children to 'take charge' and make positive changes in their lives.
Our programmes comprise of:
The Early Years Programme for parents of children aged 1 to 6.
The Children's Programme for parents of children aged 6 to 11.
The AdolescentsProgramme for parents of adolescents aged 11 to 16.
The Working Things Out Programme targeted at adolescents aged 11-16.
Parenting when Separated Programme targeted at parents who are preparing for, going through or have gone through a separation and divorce.
All profits from sales of programmes and training are re-invested in developing new materials and sponsored facilitator training.
Our Training and Delivery: We train 400 professionals on average each year throughout Ireland and the UK as facilitators to deliver our programmes in their own local areas and agencies. Our 'train the trainer' model ensures a long-term, sustainable benefit for facilitators' communities and organisations. Facilitators include teachers, social workers, speech and language therapists, psychologists, psychiatrists, childcare workers, mental health workers and community workers. Programmes are delivered to parents in a variety of settings including: Family Resource Centres, childcare centres and preschools, primary and secondary schools, child protection agencies, child and adolescent mental health clinics, colleges and training centres as well as to parents with children with special needs.
Events: From time to time, Parents Plus host practice conferences as well as information sessions and advance practice workshops. Find out more about our most recent conference Innovations in Working with Families here: www.parentsplus.ie/conference.