The entire team at Parents Plus want to extend a huge thank you to everyone that attend our new ADHD Children's Programme for Professionals launch seminar.

Cherie Tyner Parents Plus CEO said "It was wonderful to have so many professionals from CAMHS, Primary Care, Education, Disability and Family support services join, all clearly wanting to support families with evidence-based programmes".
As the Parents Plus ADHD Children's Programme is Ireland's first ADHD training programme for frontline professionals it was important to us that attendees to the seminar heard from professionals using the programme. Speech and language therapist, Úna O'Brien who has worked in CAMHS with many families who have a child with ADHD, spoke at the seminar and said it's "frustrating for professionals who may not know or understand enough about ADHD.  If they don't have the tools to help, they are facing client dissatisfaction, and this affects their confidence."
The most powerful part of the launch yesterday was the parent presentations. It was wonderful to be able to give them a platform to tell the professionals how the service has impacted them and explain in their own words how the whole family have benefited from the programme.

For anyone who couldn't make the launch seminar we are delighted to be able to share with you the slide deck which will give you a summary of the course materials and outline the work that has gone into creating this vitally important programme.
If you have any questions about anything covered in the seminar, booking your training in the Parents Plus ADHD Programme for professionals or any of our other professional programmes please feel free to contact Vicki Byrne at vicki@parentsplus.ie 
For those who attended our seminar we would genuinely value you taking 2 minutes of your time to fill out our short survey. via the button below. We know you are extremely busy and truly appreciate your time and feedback as this helps us to continue to provide engaging events and programmes in the future.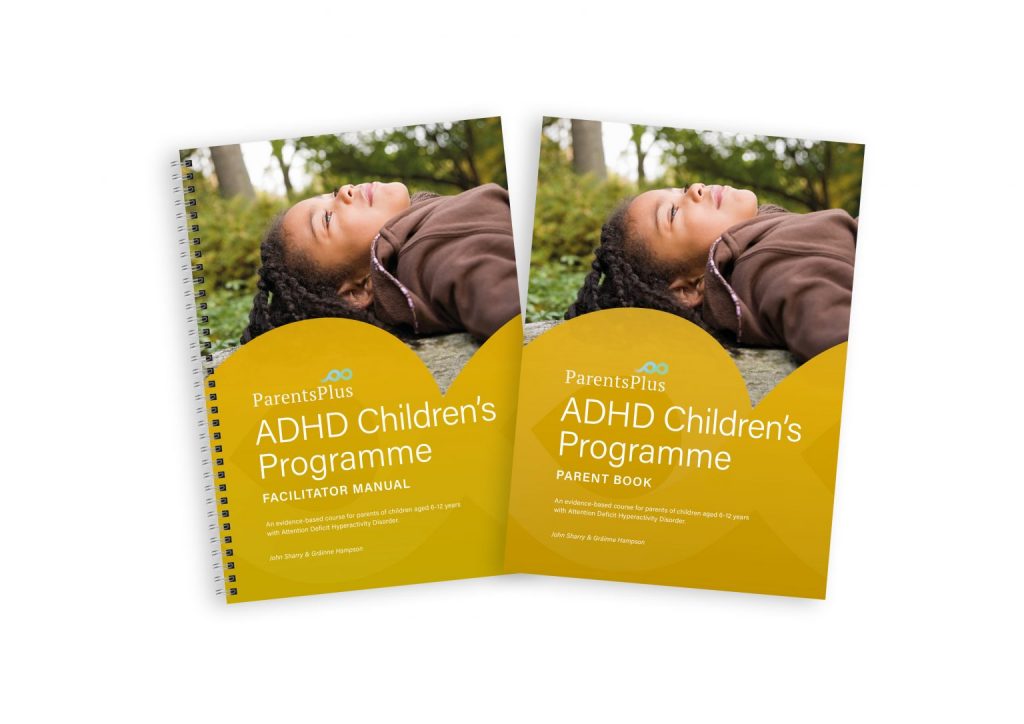 The Parents Plus ADHD Children's programme training is for frontline professionals and can help prevent serious secondary problems, such as self-harm and substance misuse, from affecting children with ADHD as they grow older. If you are an interested professional or manager and would like to learn more about the Parents Plus Children's ADHD training and discover how the programme will work in your service you Click Here.
For a quick snapshot of the seminar and the key messages you can visit our Twitter feed below
The Parents Plus ADHD Childrens Programme was written by Prof John Sharry (Co-founder of Parents Plus and Adjunct Professor, in the School of Psychology, UCD) and Gráinne Hampson (Speech and Language Therapist, Parents Plus) along with a wider multidisciplinary professional team and with input from ADHD Ireland and the parents who attend their services. The programme is distributed by the Parents Plus Charity (CHY 13664), who develop evidence-based programmes and support professionals to deliver them to families.