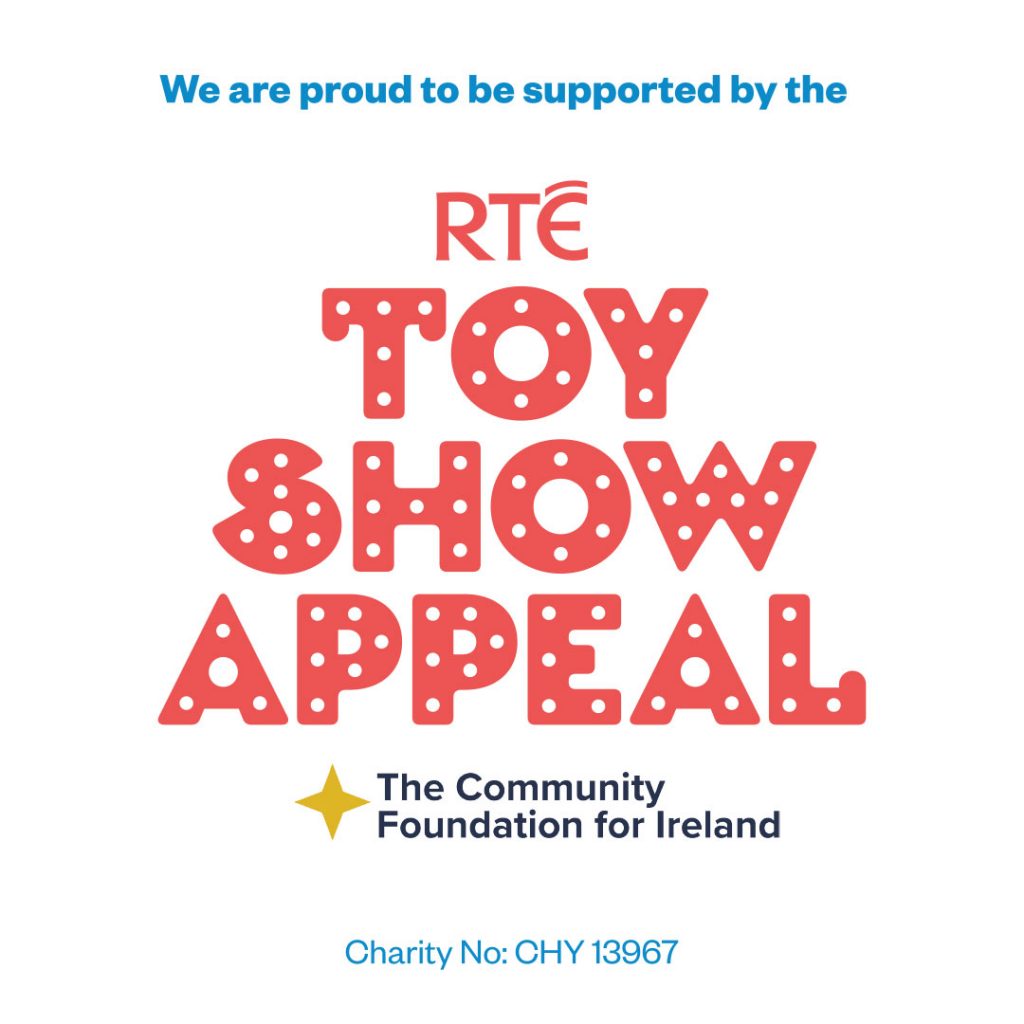 Parents Plus has been awarded €300,000 from the RTE Toy Show Appeal grants for 2022 by the Community Foundation for Ireland. This funding will "change the futures of over 2,000 children, parents and families in the next two years," says Professor John Sharry of Parents Plus.
Professor Sharry says parents today need more support than ever and with this fund we can now "increase our online parenting programmes to help them."
This national initiative is being led by Dr Eileen Brosnan, Head of Practice and Implementation with Parents Plus. She says many parents "struggle with complex family challenges around mental health, additional needs, disability, and divorce. This is in addition to the high stress of parenting in today's society. We can now fund nationwide online programmes which we deliver with partners at local and national level. These programmes help build better parent-child relationships, reduce parent stress and ultimately help parents to feel more supported and heard."
"We would like to say a massive thank you to the RTE viewers, RTE Toy Show Appeal and the Community Foundation for Ireland for supporting this life-changing initiative."
Dr Brosnan says the grant will allow them to extend their collaboration with key national parent support organisations to make Parents Plus programmes more widely available. She explains that Parents Plus deliver their programmes alongside/through partner organisations, such as Parentline, ADHD Ireland, and Family Resource Centres. They also include regional parent hubs and leading youth and family support organisations.
"All our programmes are evidence-based programmes, which means we have measured their effectiveness and know they work for children and parents."
"This grant-aided initiative will focus on 'Improving wellbeing and outcomes for children with complex needs and disabilities and their families. We can now build on the highly successful pilot roll out started during Covid."
Dr Brosnan says the €300,000 will help more parents sign up to tailored online programmes including:
• The Parents Plus Early Years Programme for parents of children aged 1 to 6.
• The Parents Plus Children's Programme for parents of children aged 6 to 11.
• The Parents Plus Adolescents Programme for parents of adolescents aged 11 to 16.
• The Parenting when Separated Programme targeted at parents who are preparing for, going through, or have gone through a separation or divorce.
• The Parents Plus Special Needs Programme to support parents who have an adolescent or young adult with an intellectual disability.
• The Parents Plus Healthy Families Programme to support healthy, active and positive family lifestyles.
• The ADHD Programme to support parents of children with ADHD aged 6 to 12.
For enquiries on this new initiative please contact Dr. Eileen Brosnan eileen@parentsplus.ie
If you are a parent and you would like to attend a course please look at the list of programmes and dates on 'For parents' page. YOu can book your place there.

About RTE Toy Show Appeal
Inspired by children, the RTE Toy Show Appeal works to bring the magic of the Late Late Toy Show to every child in Ireland. By funding essential support, health, well-being, play and creativity we aim to change children's lives for good.
The donations to the RTÉ Toy Show Appeal, are received and managed by registered charity, The Community Foundation for Ireland with whom we work in partnership. For more information about The Community Foundation for Ireland, please see here: About Us | The Community Foundation

Given the level of public support for the Appeal, and with the ambition to help even more children, the RTÉ Toy Show Appeal will return for a third year and will be a part of the Late Late Toy Show on Friday 25th November 2022