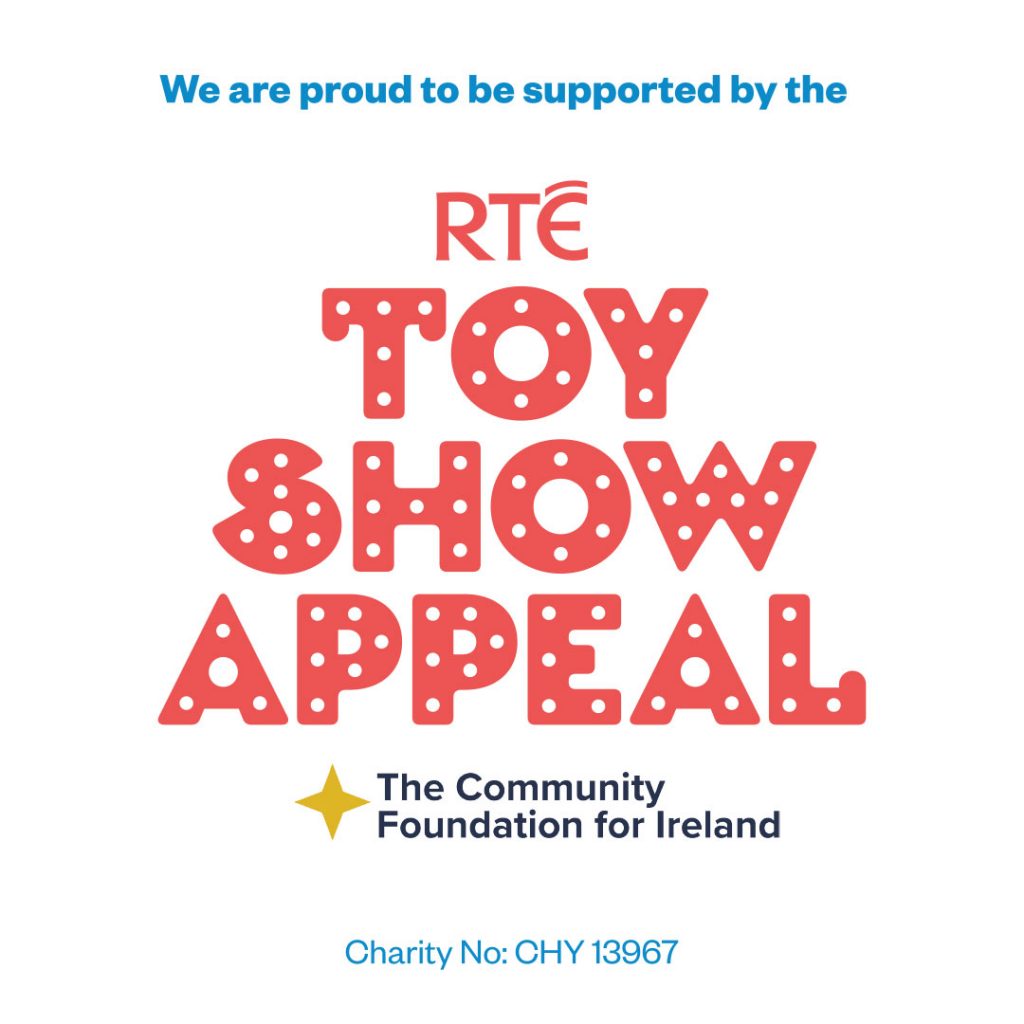 ParentsPlus are delighted to announce that we have been chosen by #rtetoyshowappeal and The Community Foundation for Ireland as one of the lucky recipients of the Transformative Grant.
This partnership will support our national collaboration with key parent support organisations to scale up the provision of Parents Plus evidence-based programmes online and to families across Ireland.
Through the incredible generosity of RTE viewers and the RTE Toy Show Appeal we can now significantly expand the online availability of our programmes, build on the highly successful pilot roll out started during Covid, increase the number of programmes delivered with our partner organisations, AND change futures of over 2,000 children, parents and families in the next two years.
Thank you from all of us in Parents Plus. We are over the moon!

About RTE Toy Show Appeal
Inspired by children, the RTE Toy Show Appeal works to bring the magic of the Late Late Toy Show to every child in Ireland. By funding essential support, health, well-being, play and creativity we aim to change children's lives for good.
The donations to the RTÉ Toy Show Appeal, are received and managed by registered charity, The Community Foundation for Ireland with whom we work in partnership. For more information about The Community Foundation for Ireland, please see here: About Us | The Community Foundation

Given the level of public support for the Appeal, and with the ambition to help even more children, the RTÉ Toy Show Appeal will return for a third year and will be a part of the Late Late Toy Show on Friday 25th November 2022