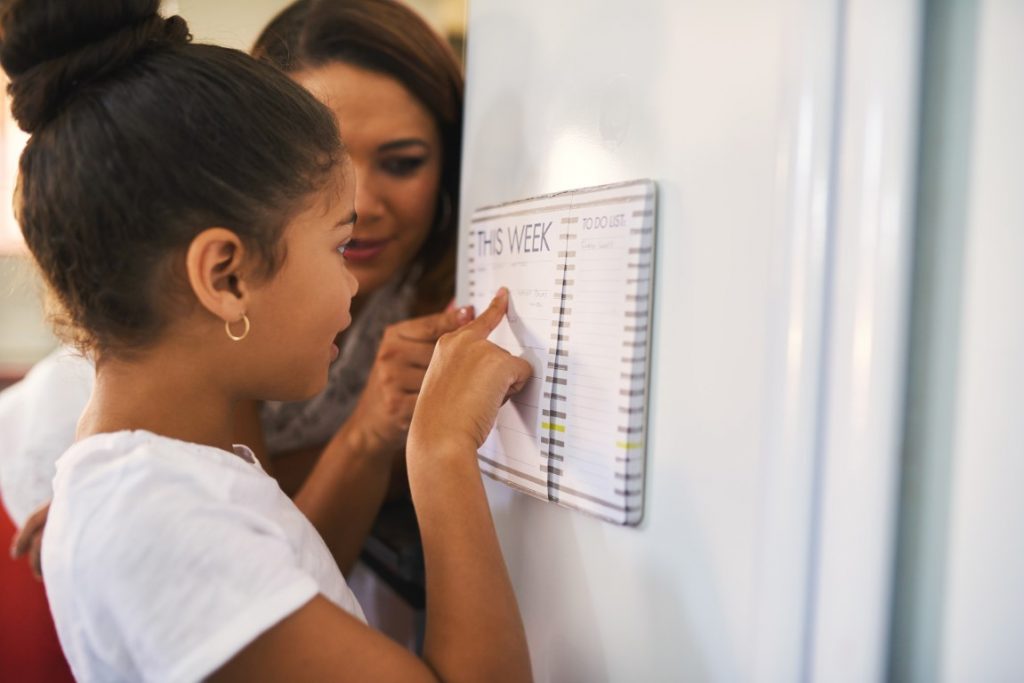 The Power of Good Routines
On any normal year, the start back to school after the summer holidays is a major readjustment for families. Now in the era of Covid-19, returning to school brings extra challenges and stresses for parents and children.  
Having endured a long six month absence children are more out of a school routine than ever before. There are also genuine worries about how schools will reopen and cope with the new safety rules. This will require substantial adaptation for teachers, children and parents.
The good news is that the return to school provides parents with an opportunity to introduce healthier and more balanced routines into family life that might work better for them and their children. 
In the Solution-focused Parents Plus Early Years and Children's Programmes,  a significant amount of the course is focuses on supporting parents to build new family routines using child-centred charts and explanations.
You are welcome to use our handout and sample routine charts with the families and children you work with, and to share them with colleagues.