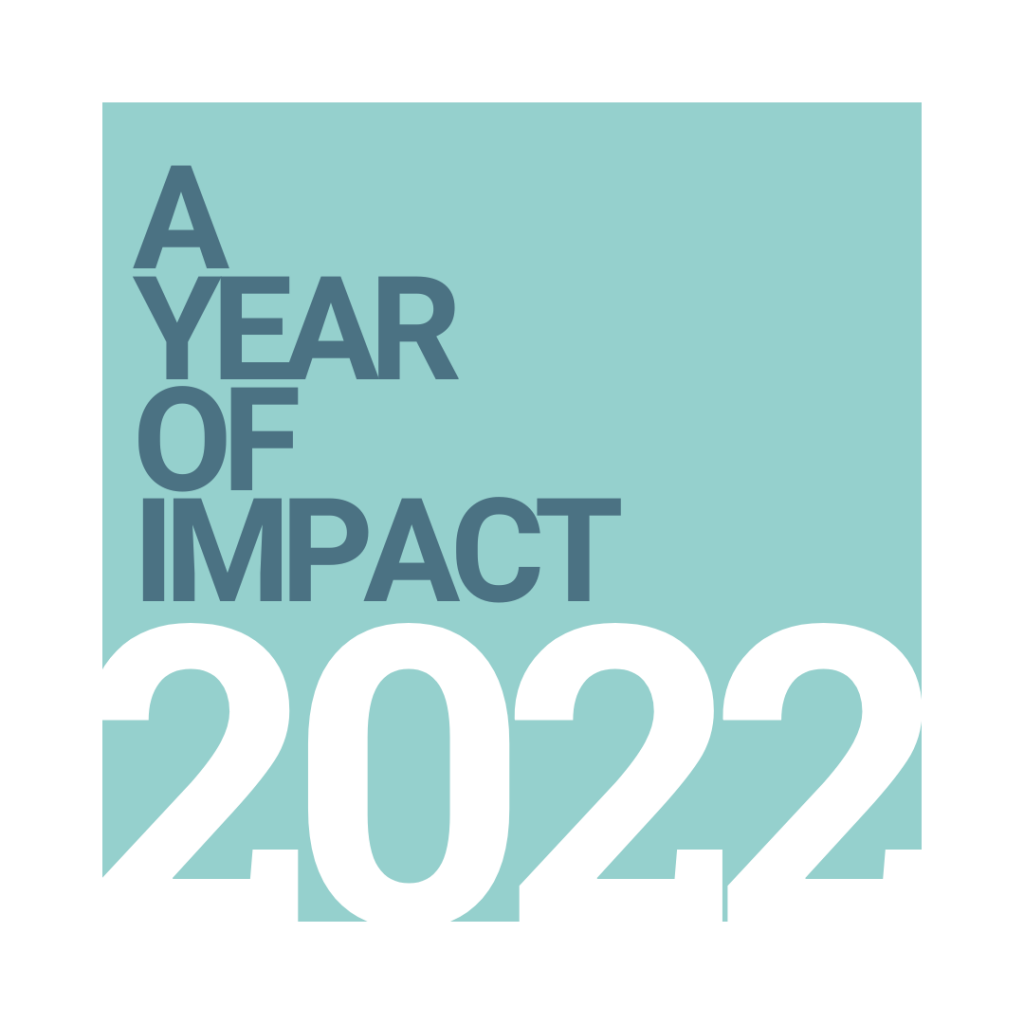 2022 was a year of significant growth and development for Parents Plus with the charity focusing on increasing the impact of our work in Ireland, the UK and internationally, guided by the new Parents Plus Strategic Plan 2022 – 2025.
Eight strategic goals have been developed, setting out the high-level aims which underpin our vision for Parents Plus, and the services and families we set up to serve.
You can read more about the impact our charity made and how we have been delivering on our ambitious strategy through investment in expanding our team, ongoing research, building internal capacity to engage more services, raising the profile of the charity with key stakeholders at national and regional levels, as well as investing in resources to make our processes more streamline with expertise brought in across website development and PR.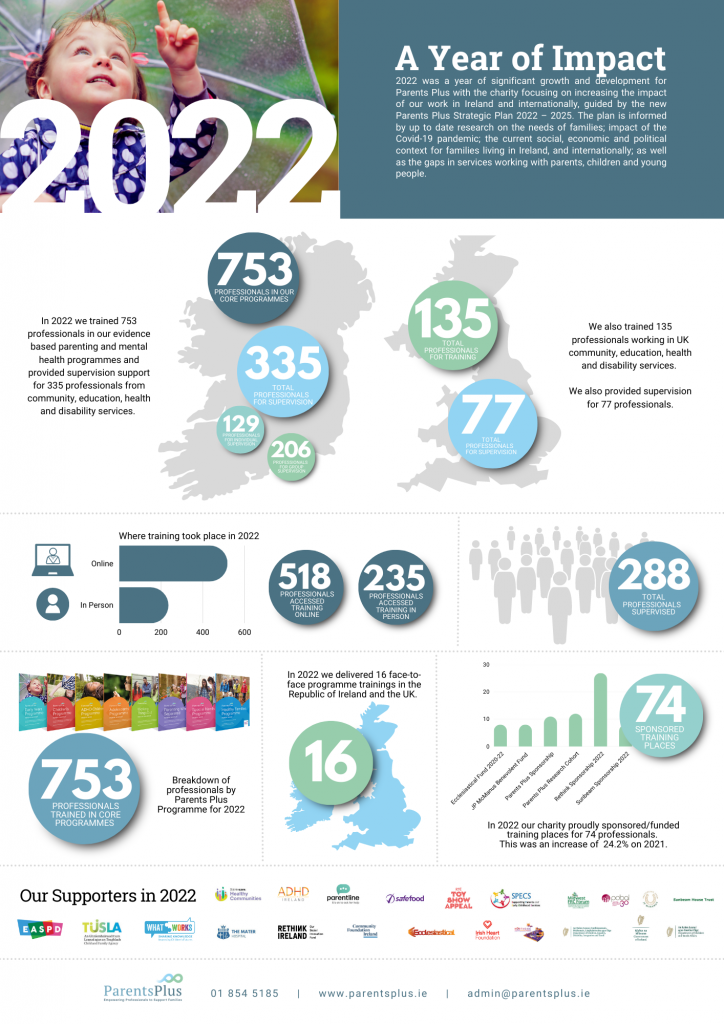 Read the full report and learn all about the impact we made in our 2022. The report is available to download below.