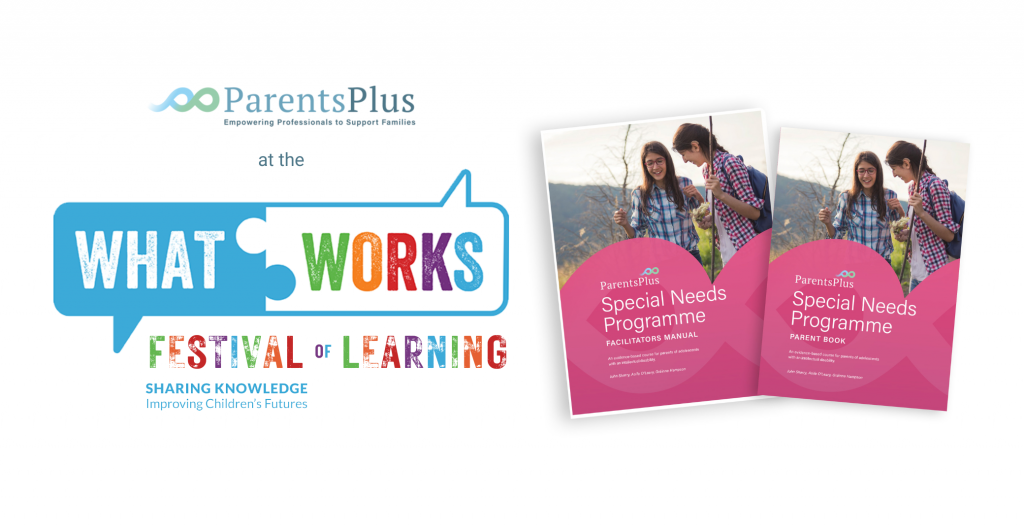 Monday 21st of November saw the opening of the Festival of Learning from What Works Ireland and we were honoured to be asked to join the panel of experts and share the story of our first in-the-world Special Needs Programme.
Roderic O'Gorman TD, Minister for Children, Disability, Equality, Integration and Youth, opened the 3-day event explaining that this "is an opportunity to share knowledge and best practices for prevention and early intervention and a way to identify more effective and efficient ways to maximise impact ensuring better outcomes for children & young people living in Ireland"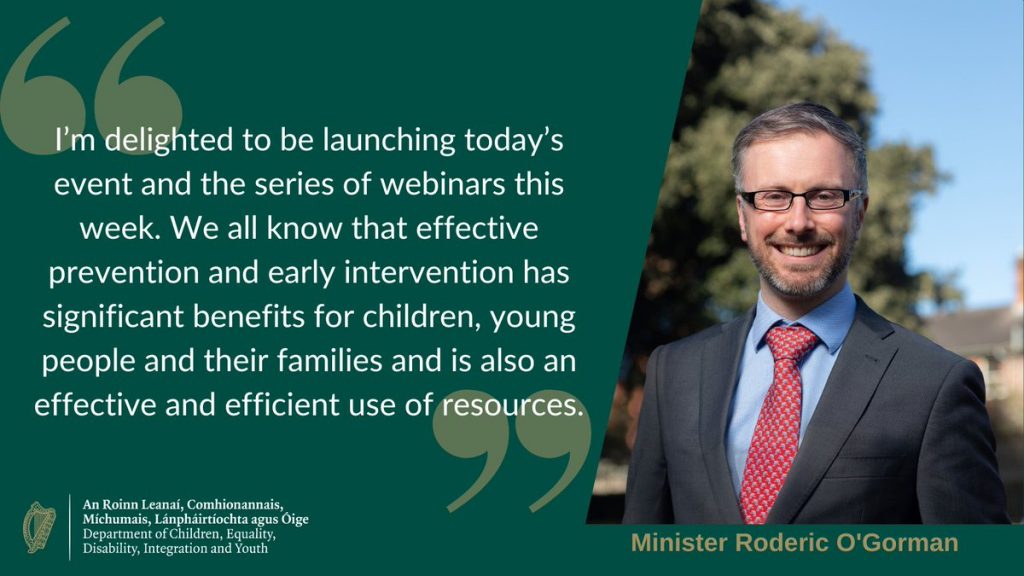 The Festival aims to put a spotlight on prevention and early intervention in policy and services for children and young people, by showcasing good practices, expertise from Ireland and other countries and new developments.
The Festival is an initiative of the Department of Children, Equality, Disability, Integration and Youth, supported through the Dormant Accounts Fund. The Department is working with the Centre for Effective Services (CES) to plan and organise the events.  This year the theme is 'Partners in Prevention' with a focus on partnership and collaboration in prevention and early intervention.
The event panel included Ian Power from @SpunOut who spoke about the huge opportunities ahead but also the "need to identify what are the enablers that can unlock them".
Catherine O'Donaohue, National Parenting Lead, Prevention, Partnership & Family Support @tusla was also on the panel and echoed these sentiments stating "We need innovation we need development". 
The keynote speaker was Hanna Vseviov, Deputy Secretary General, of Social Affairs, Estonia. Hannah explained how the Estonian government identified and addressed the challenges it faced when it came to "specific problems such as children with intellectual and physical disabilities". Adding that "this is now part of our action plan for the Child Guarantee".
Hanna also communicated that "Crisis' are here to stay" so governments, NGOs and service providers "need to be prepared for totally new target groups who appear in crisis"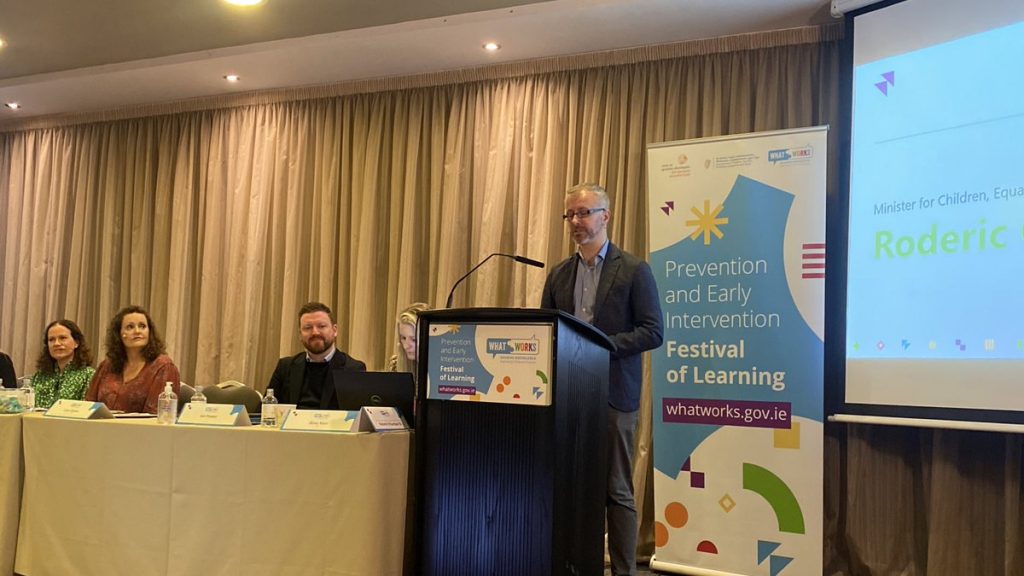 Our very own Ciara Ni Raghallaigh, Special Needs Programme Coordinator and Niamh Kerrigan, Parent and Special Needs Programme Facilitator were both in the panel to speak about our programme for young children and teens with intellectual disabilities and the impact of this groundbreaking programme.
Ciara explained to the in-person audience and those tuning in online how "all our programmes draw on the parent's experience" and spoke at length about the power of group and peer-to-peer work.

The Special Needs Programme was developed in consultation with 97 parents who participated in focus groups and a large randomised controlled trial involving 277 parents. About the programme title, Ciara said "we felt it was only correct to allow these 374 parents to name the programme. They unanimously chose this title".
Niamh Kerrigan told us about her journey from a parent of her daughter Lauren to Special Needs Programme Facilitator. She told the audience about how she was "stuck in limbo" and that the programme was the first time she sat down with parents like her and explained, "that's where the power is".
The festival includes several virtual events over three days which focused on partnerships in policy and partnerships in practice. Contributors will share thinking and experience from their work in government departments, state agencies, and international and community organisations.
You can find details of all speakers and learn more about the Festival of Learning on the What Works website below.
https://whatworks.gov.ie/festival-of-learning-2022/