This is an opportunity for organisations and professionals working with families and children in mental health, education, disabilities, community, and healthcare settings to explore our suite of 8 evidence-based programmes designed to empower and create a sustainable positive impact.
View (or download) our Spring 2024 Training Brochure below –
Over 25 Years of Empowering Families: Backed by over 25 years of extensive research, our programmes have proven benefits for families navigating through various challenges including disadvantage, disability, mental health problems, and the usual ups and downs of family life. We are dedicated to providing tools and knowledge to professionals that fosters resilience, well-being, and stronger bonds for the families and children they support.
Creating Sustainable Change: In the last decade alone, we have partnered with over 1,000 organisations both in Ireland and internationally, contributing to the strengthening of over 100,000 families and creating sustainable change in service delivery.
Diverse Range of Programmes: Our programmes cover a broad spectrum, addressing the unique needs and challenges families face. From nurturing the early years to supporting adolescence, managing ADHD and Special Needs, and assisting parenting through separation, we offer tailored solutions to improve outcomes for children and families.
Reinvesting in the Future: All profits from our programme training and supervision are reinvested to develop new evidence-based initiatives and sponsor facilitator training for services working with high-need families. Our continuous effort is to adapt and respond to the evolving needs of families and ensure that support is accessible to those with limited resources.
Join Us in Making a Difference: Whether you are looking to enhance your service delivery or seeking ways to allocate your remaining 2023 budget meaningfully, collaborating with Parents Plus will undoubtedly contribute to a lasting positive impact.
Explore the Parents Plus 2024 Calendar & Bookings
If you have any queries or would like to discuss tailored support, please don't hesitate to contact us.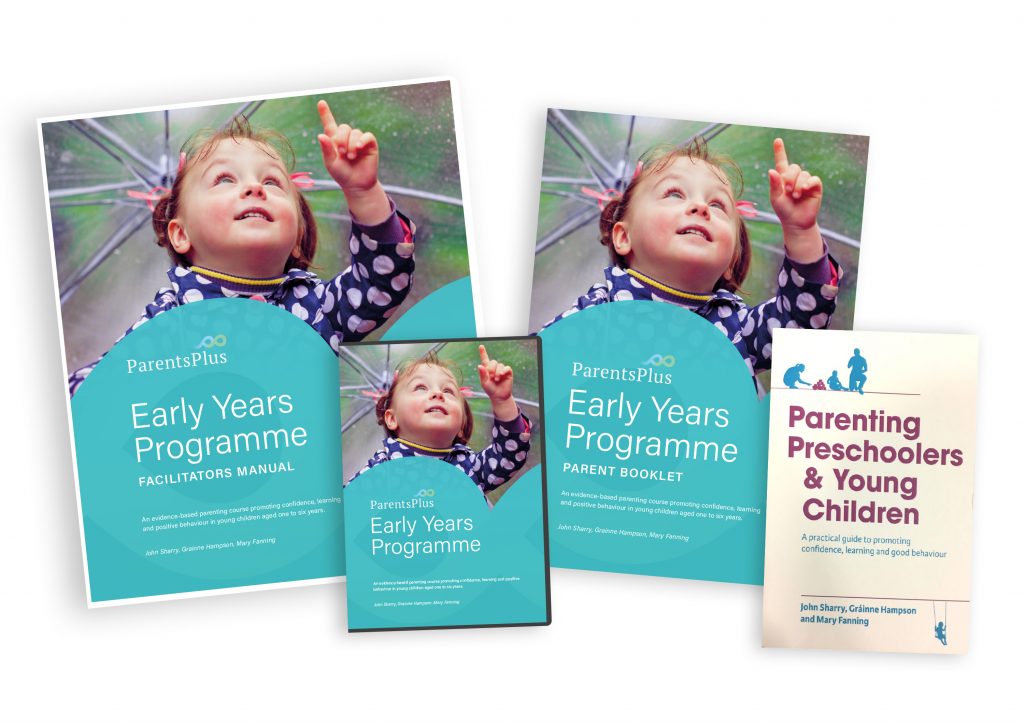 The Early Years Programme: Unlock the Potential of Solution Focused Practice –
January SOLD OUT – New dates added 5th, 6th, 7th, 13th & 14th March 2024 
The Early Years Programme is a comprehensive training course for professionals working with young children and families. Gain practical tools and evidence-based techniques to empower parents to strengthen parent-child relationships, nurture social and emotional well-being, increase school readiness, and positively address behaviours that can challenge.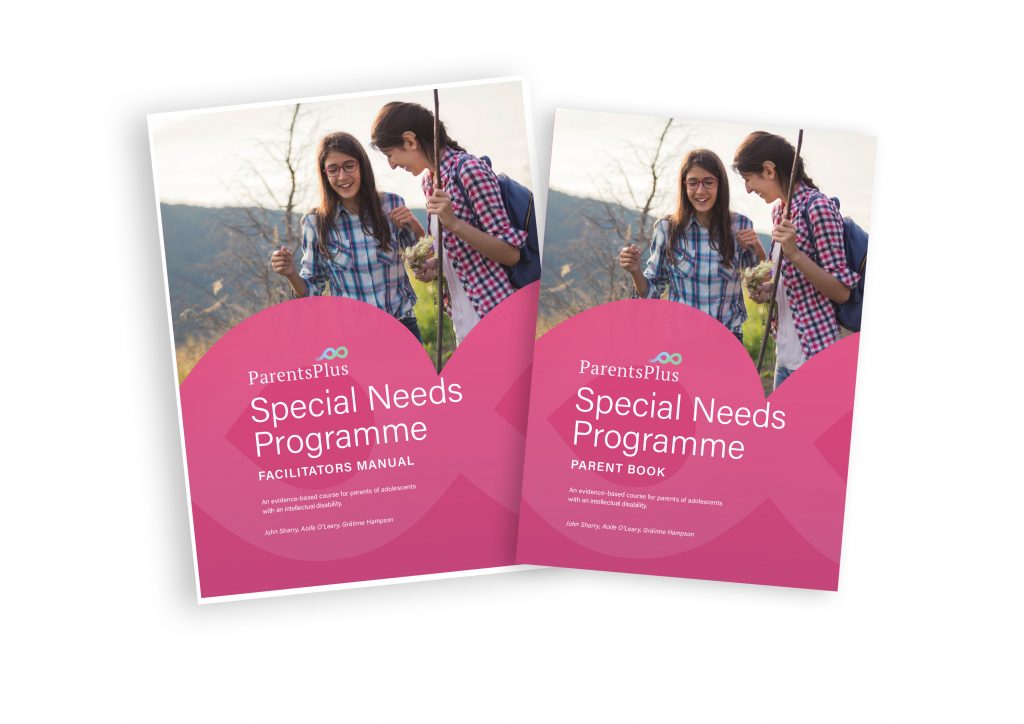 The Special Needs Programme: Supporting Parents to manage challenges –
 19th, 21st and 22nd February 2024 (9am-1.30pm)
This first-in-the-world evidence based programme for families rearing an adolescent with an intellectual disability was created to help parents to manage challenges, improve their family's well-being and strengthen their links with other parents. Through training in the Special Needs Programme, you will learn how to empower parents to positively manage the many hidden challenges that can be common for parents raising an adolescent with an intellectual disability, as well as improve the well-being of all family members and prepare young people for future transitions and adulthood.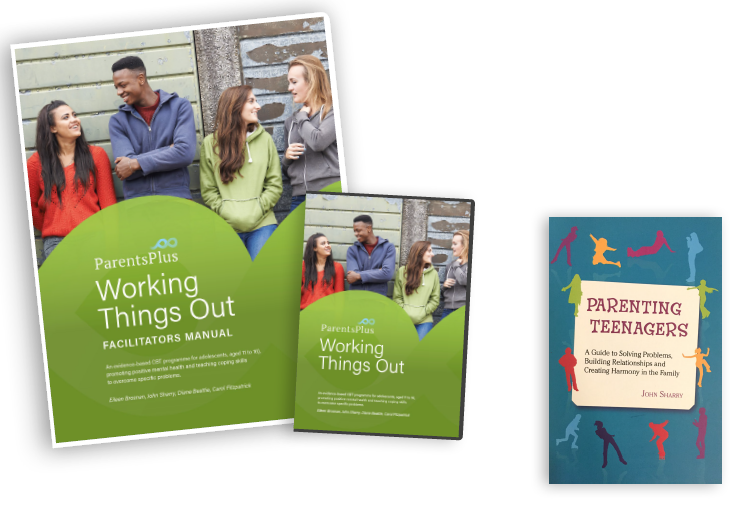 The Working Things Out Programme: Empower Children and Adolescents to Thrive –
22nd, 23rd & 24th January 2024 (9.15am-1.30pm)
Prepare to support children and adolescents facing social, emotional, and behavioural challenges with the Working Things Out Programme. Discover effective interventions and strategies to enhance emotional regulation, problem-solving skills, communication techniques, and resilience. Foster positive decision-making, conflict resolution, and healthy relationships. Collaborate with families and schools to create a supportive environment that promotes growth and well-being.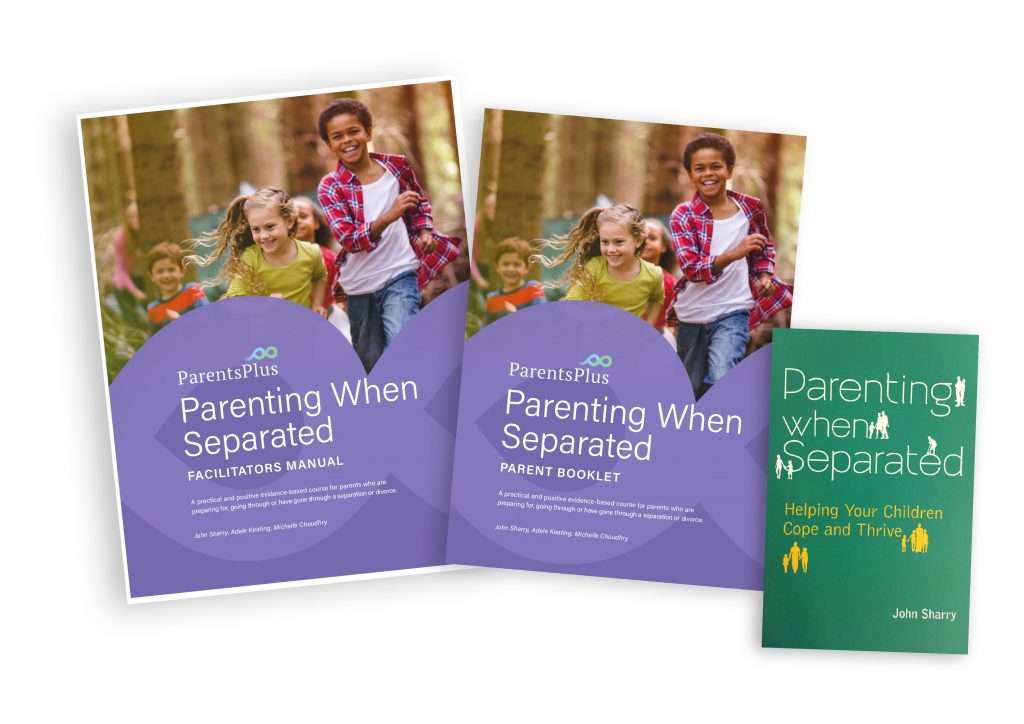 The Parenting When Separated Programme: Navigating the Journey Together –
2nd, 8th & 9th February 2024 (9.15am-1.30pm)
Join the Parenting When Separated Programme and gain the skills to support parents going through separation or divorce. Learn to navigate the challenges of co-parenting, promote effective communication, manage conflicts, and create child-centred environments. Empower parents to develop parenting plans, establish consistent routines, and foster positive parent-teacher relationships. Collaboration with schools and professionals is emphasized for a comprehensive approach.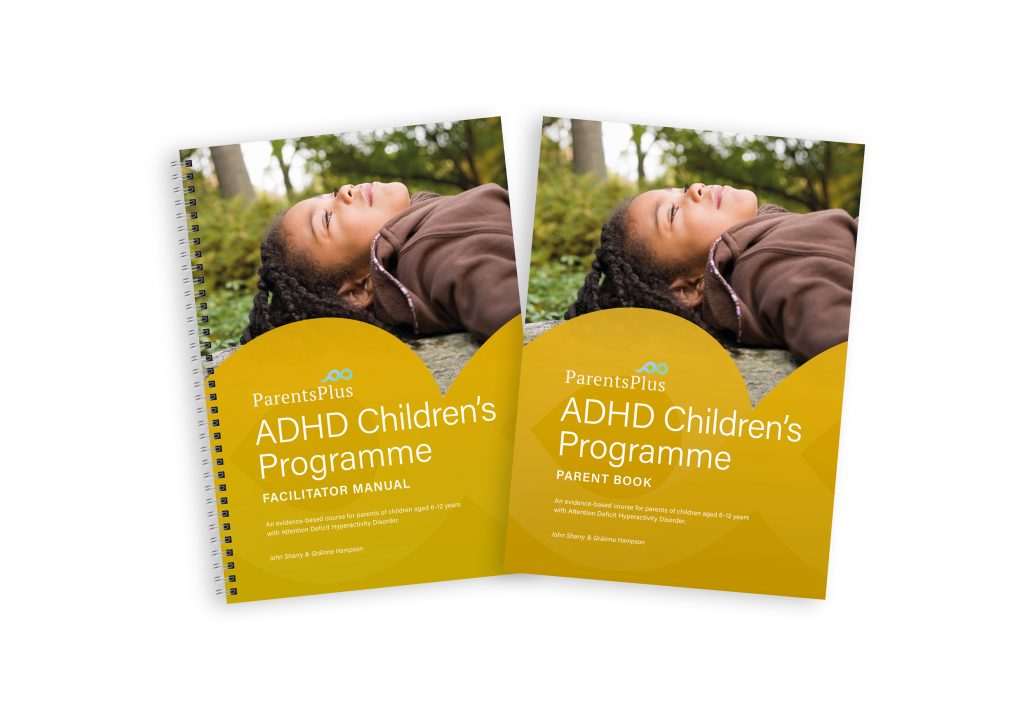 The Children's ADHD Programme: Thriving Beyond Attention-Deficit/Hyperactivity Disorder –
19th, 20th, 21st, 26th & 27th February 2024 (9am-1pm)
Become a champion in supporting children with ADHD and their families through the Children's ADHD Programme. Gain an in-depth understanding of ADHD, its impact, and evidence-based interventions. Equip yourself with practical tools to improve attention, impulse control, and behaviour. Foster self-regulation skills, social interactions, and academic success. Collaboration with parents, schools, and multidisciplinary teamwork is key to promoting positive outcomes.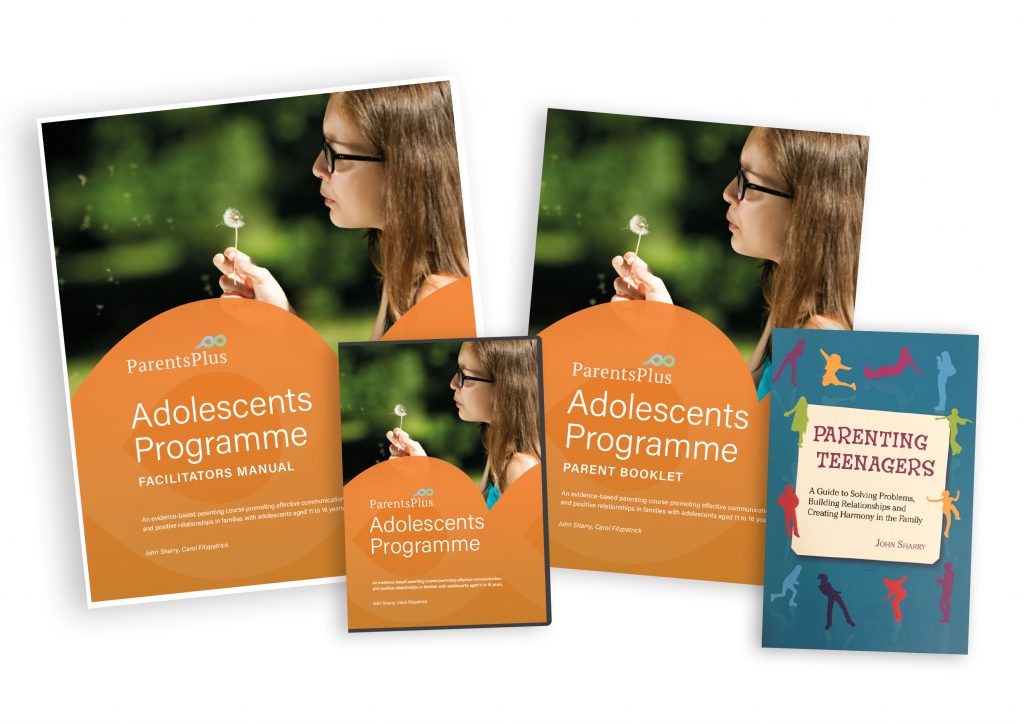 The Adolescents Programme: Empowering Teenagers for Success –
24th, 25th, 26th January and 1st & 2nd February 2024 (9.15am-1pm)
Embark on a journey to support the social, emotional, and behavioural development of adolescents through the Adolescents Programme. Explore effective communication, problem-solving, emotional regulation, and resilience-building strategies. Foster positive relationships, healthy decision-making, and coping skills. Collaborate with parents, schools, and professionals to create a supportive environment for teenagers to thrive.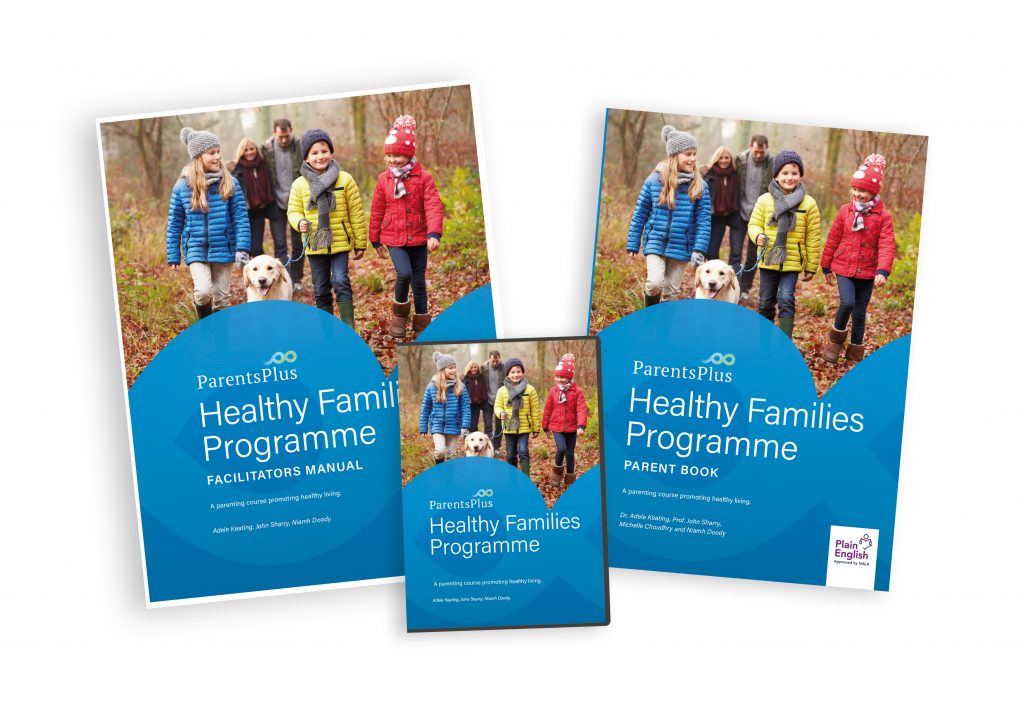 The Healthy Families Programme: Nurturing Strong and Resilient Families –
14th, 15th, 21st and 22nd March 2024 (9am-1.30pm)
The Healthy Families Programme equips professionals with the skills to support families in promoting positive parenting, communication, and overall well-being. Enhance your understanding of family dynamics, parent-child relationships, and effective discipline techniques. Create nurturing environments, manage conflicts, and address specific challenges. Collaborate with families, schools, and community resources to provide comprehensive support.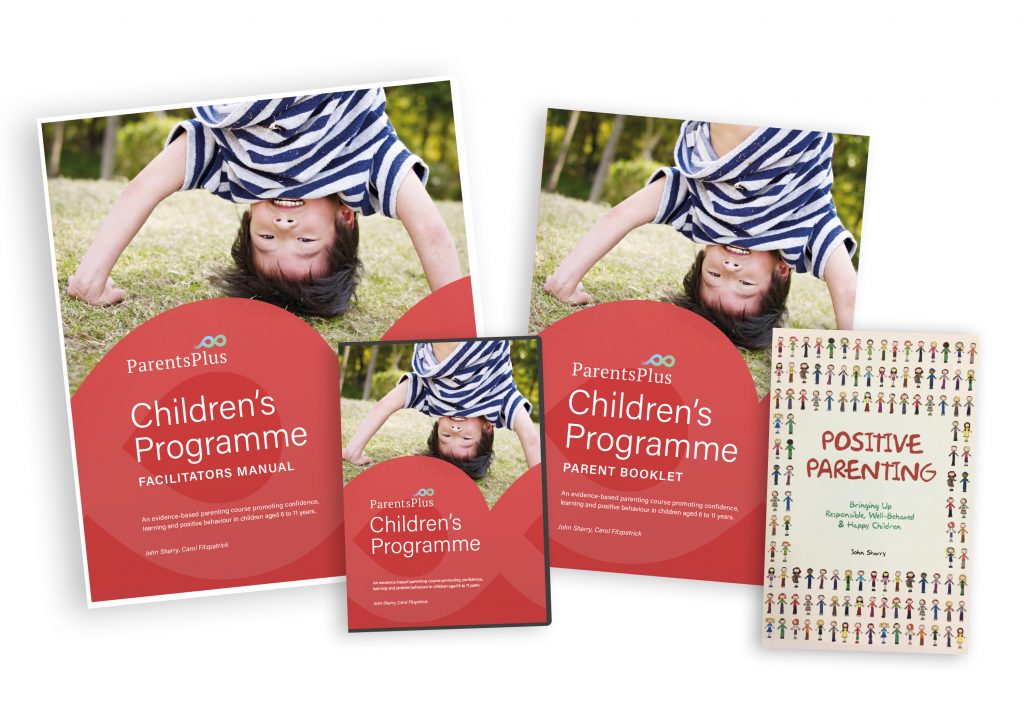 Parents Plus Children's Programme –
15th, 16th, 17th, 22nd and 23rd January 2024 (9.15am-1pm)
It takes a village to raise a child. You can prepare the children that you work with for tomorrow by creating strong partnerships with their parents today. This programme is practical, solution-focused and draws on parents strengths. It is suitable for parents of children aged 6-11 years, including children with additional needs. The programme is flexible and can be delivered to small groups or with individuals over 6-12 weeks.
Don't miss the opportunity to enhance your skills, expand your knowledge, and make a positive impact on the lives of children, adolescents, and families. Join the Parents Plus Programme Training this autumn and become a confident and effective practitioner in your field. Unlock your potential, connect with a community of professionals, and embark on a fulfilling growth and professional development journey. 
Our team of experts work closely with services across Community, Mental Health, Disability and Education, to build their capacity and skills to deliver and evaluate our proven interventions, tailored to the needs of local communities. 
If you would like to discuss booking onsite training and supervision of your team (15 or more), and/or tailored support in the roll-out and evaluation of the programmes to ensure effective community-wide delivery, please contact our Impact Lead Vicki Byrne at vicki@parentsplus.ie