Our training and supports are designed to improve outcomes for families, through our evidence-based parenting and mental health programmes.
Research shows that families achieve the best outcomes when facilitators and their managers are supported pre and post-training when delivering programmes or education.
This is why we provide an extensive package of pre and post-training supports to our facilitators and managers in order to ensure a sustainable and effective delivery of the programmes within their agency or service.
Implementation support to get groups off the ground, including planning workshops and coaching for managers.

Individual and group supervision sessions with an experienced Parents Plus Trainer.
Advanced training workshops on specific topics.
Extra resources to facilitate delivery, e.g. fliers, posters, certificates, practice articles, parenting articles, and supplementary handouts.
Support to promote your Parents Plus courses in your community.
Advice and guidance on evaluating and monitoring outcomes in your agency to ensure your groups are effective.
Access to two individual supervision sessions free of charge in the first year post-training.
The Parents Plus Programmes are robustly evidence-based and currently over 25 studies conducted in clinical, community and disability settings attest to their effectiveness for families with children and adolescents of all ages, dealing with a variety of challenges and issues. Our Programs are systemic, solution-focused, group-based interventions designed for delivery in clinical and community settings as treatment programs.  
These programmes are designed for families with child-focused problems, such as behavioural difficulties, disruptive behaviour disorders, and emotional disorders in young people with and without developmental
disabilities.  
Our programmes have been developed for families of pre-schoolers, preadolescent children, and teenagers, as well as for separated or divorced families. Studies involving over 1,000 families have shown that our programs have a significant impact on child behaviour problems, goal attainment, and parental satisfaction and stress.
You can read more details about our pre- and post-training supports here!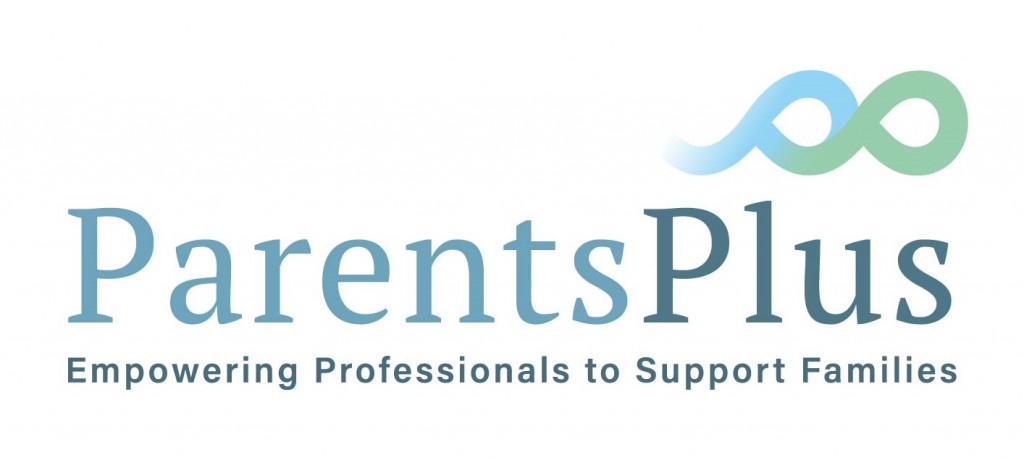 All profits from Parents Plus sales of programme training and supervision is re-invested in developing new evidence-based programmes to respond to the evolving needs of families, and to sponsor facilitator training and supports of services with limited budgets, who work with high need families.