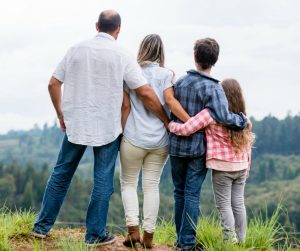 Parents Plus have developed a new parenting programme specifically targeted at the needs of families with an adolescent with an intellectual disability.
Overview
The Parents Plus Special Needs Programme, aims to support parents to
Understand the journey of parenting an adolescent with special needs
Manage behaviour and emotional problems
Advocate for their child or adolescent
Support all relationships in the family
Prepare their child for adulthood and future transitions
Deal with puberty, sexuality and relationships
Support education and development
Building self-esteem, confidence and self-worth
Reduce their own stress as parents
The Special Needs Programme is suitable for parents who are raising an older child or adolescent with a mild, moderate or severe intellectual disability.  The older child or adolescent may also have an additional diagnosis, such as Autism Spectrum Disorder (ASD) or a physical disability. See here for more information on who the Special Needs programme is for.
The programme is currently being piloted in 25 services nationally and will be available more widely in October 2020
'There is nothing like this available to families caring for an adolescent with special needs.  Parents feel that they can't ask anyone questions relevant to the needs of their teenager.  They feel lost in their community.   As a professional who delivers the Parents Plus programmes, I know and see the value that these interventions bring to families.  The Special Needs Programme will show families affected by intellectual disability that their family and their futures are really valued.  That they matter.'
Gina Grant, Down Syndrome, Donegal