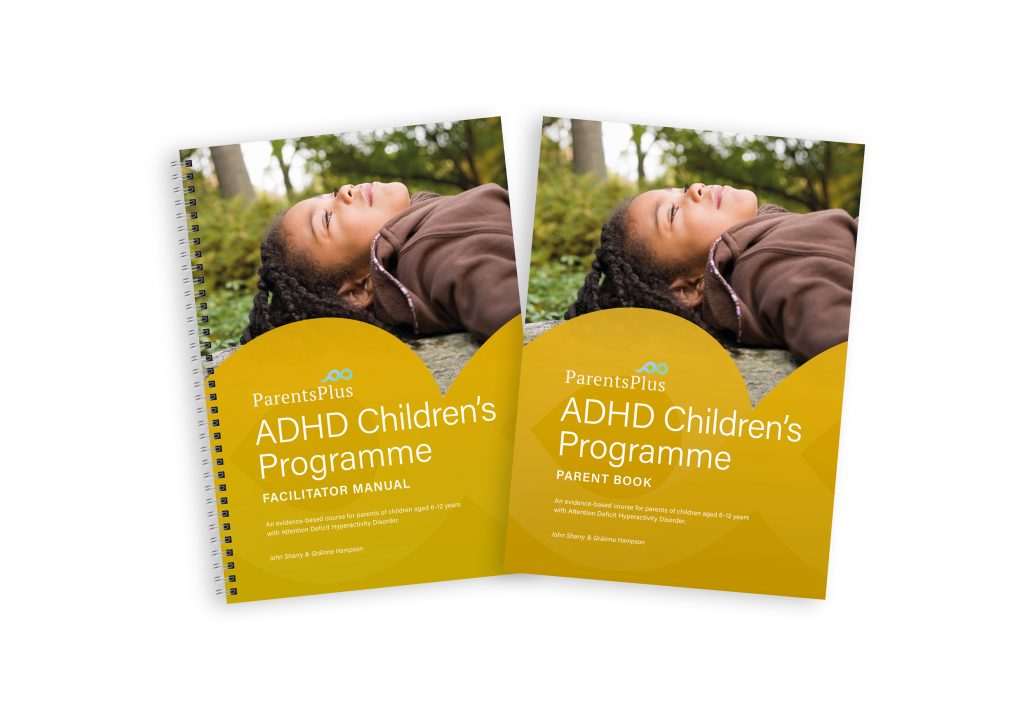 Thursday 20th October 2022 10am – 11:30am online by zoom
You are invited to attend a special practice seminar to launch the new Parents Plus ADHD Children's programme (for parents of children aged 6-12).
Sign up to the seminar to hear
how the ADHD programme was developed
the extra content that was developed to meet the needs of parents of children with ADHD
how you can train to deliver the programme in your service
During the seminar there will be presentations from
Practitioners from Child and Adolescent Mental Health Services  (CAMHS) who have already delivered the programme
Facilitators who delivered the programme through ADHD Ireland
Parents who have participated in the groups and input into the programme development
You are most welcome to attend if you are a professional interested in training as a facilitator, or if you are a manager interested in finding out how the Parents Plus ADHD Children's programme will work in your service.
The seminar is free to attend but you must register in advance here
In the development of the Parents Plus ADHD Children's programme we are grateful for the support of ADHD Ireland and the many CAMHS services in Ireland and the UK who participated in the pilots.