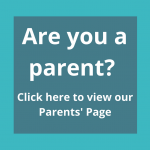 The Parents Plus Programmes are solution-focused, evidence-based parenting and mental health interventions designed to be delivered by trained professionals in community and specialist settings.
The Parents Plus mission is to empower professionals to deliver evidence-based mental health and parenting programmes to families. We train 500 professionals on average each year throughout Ireland and the UK as facilitators to deliver our programmes in their own local communities and agencies. Facilitators include teachers, social workers, speech and language therapists, psychologists, psychiatrists, childcare workers, mental health workers and community workers. Find out more about who can train as a Parents Plus Facilitator here.
Training:  Training in each of the five programmes typically takes place twice a year in autumn / winter and in spring / summer. We can also provide onsite training in your agency or team which can prove a very cost-effective way of accessing Parents Plus training .More details of training are listed here and see a schedule of upcoming training here.
Quality Protocol and Accreditation: Parents Plus have an evidence based Quality protocol to ensure facilitators get the best outcomes as well as an established Accreditation Process to ensure the highest standards.
Supervision and Advanced Training: If you are a trained Parent Plus Facilitator, Parents Plus can provide supervision, advanced training and practical support to become accredited.  Find out more here
Facilitators / Members Area: If you are a trained Parent Plus Facilitator, you can join our facilitators / members area by registering here. After you register, we will review your training status and if you are trained facilitator, we will approve your membership request. You will then receive an email with a password and can use it to log in here. If you forget your password, click here and enter your email address or username to be sent a new one. Please note that Parents Plus do not have access to facilitators' passwords.
In the facilitators / members area you will find resources to help you to promote your groups such as posters and fliers as well as certificates and handouts for the parents in your group; best practice information from our Parents Plus trainers as well as presentations and tips from Parents Plus facilitators; an archive our monthly facilitator newsletter which is emailed to all trained facilitators on the second Wednesday of each month and information onour accreditation process and quality assurance protocol.
Books: Each of the Parents Plus Programmes has an associated book for parents which contains more information. There are also a number of professional books, particularly Solution-Focused Groupwork that describe that therapeutic model underpinning the approach. Find out more here.
New Programme Manual Upgrade Guide: If you are a trained facilitator or agency wishing to upgrade your old programme manuals, you can do this  by upgrading to the new fourth edition manual for a fee of €80. Please contact admin@parentsplus.ie for details.