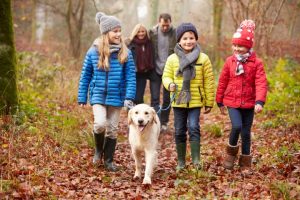 We are delighted to announce that the Department of Children and Youth Affairs has awarded Parents Plus funding to develop a new Healthy Families programme aimed at improving the health and well-being of children, young people and their families in local communities and nationally.
The Healthy Families programme is designed to improve outcomes for children by empowering parents to make positive health-conscious lifestyle decisions for their family. The programme focuses on eight core sessions, covering mealtimes, healthy eating, screen time, mental health, sleep routines, playtime and physical activity.  Each session consists of healthy habits, dealing with challenges, establishing routines and promoting mindfulness.
The overarching goals of the Healthy Families Programme are to support parents to:
Create warm connected family relationships
Promote positive self-esteem and well being for parents and children
Encourage healthy eating habits
Increase activity and physical exercise
Enjoy healthy family mealtimes in the home
Establish stress-free, relaxed, bedtime and sleep routines
Set rules and good habits around screen time
Background – Parents Plus
The Parents Plus Programmes are evidence-based interventions and currently, over 20 studies conducted in clinical, community and disability settings attest to their effectiveness for families with children and adolescents of all ages, and for separated families. The programmes follow international best-practice guidelines as described by the National Institute for Clinical Excellence in the UK, and they are specifically listed as evidence-based programmes by the Department of Education (UK) – www.education.gov.uk and the Early Intervention Foundation – www.eif.org.uk. More information about our evidence can be found on our research page: https://www.parentsplus.ie/parentsplus-research/
Parents Plus Healthy Families
The Parents Plus Healthy Families Programme (PPHF) has been designed in response to the rise in the rates of childhood obesity among children in Ireland.  In fact, one-quarter of Irish children are classified as either 'overweight' or 'obese' (Central Statistics Office, 2016; Growing Up in Ireland, 2016; 2017; 2018).  Being overweight or obese as a child increases the likelihood of obesity in adulthood, chronic health conditions and poorer mental health outcomes in later life (Jones, Jewell, Saksena, Salas and Breda, 2017; Kerr, Long, Clifford, Muller, Gillespie, Donath et al., 2017; Simmonds, Llewellyn, Owen & Woolacott, 2016; WHO, 2012; Gunnell et al., 1998).  Consequently, it is imperative that strategies are implemented to tackle this trend and promote healthy lifestyles from an early age to offset negative physical and psychological outcomes in later life.
The role of the parents in the development of children's weight status is increasingly emphasized in intervention studies on the treatment and prevention of childhood obesity (West, Sanders, Cleghorn & Davies, 2010; Golley, Hendrie, Slater & Corsini, 2011).  Parents are the primary caregivers, who are largely responsible for their children's nutrition, screen-time and physical activity patterns, particularly in the early years of life.  Studies of interventions which focus on parents as the exclusive "agents of change" responsible for implementing weight-management strategies have been demonstrated to be effective (Willis et al., 2016).
Best practice guidelines suggest that to treat childhood obesity in children under the age of 12, family-based interventions, which combine dietary, physical activity and behavioural components are most effective (NICE, 2013; Oude et al., 2009). A consensus in the literature is that a preventive, as opposed to a reactive approach, is required to tackle this issue.  Furthermore, there is a critical need for evidence-based preventative interventions to be designed and trialled on a national scale within the Irish context, which aims to teach families how to adopt a healthier lifestyle.
Overview of content
The PPHF can be delivered as a parenting course over eight weeks or as a set of workshops to small groups of parents in a community setting. It consists of eight sessions described below.
Session 1: Empowering Parents
Recognising the aspects of the environments which support health and wellbeing
Promoting positive family connections
Introducing Mindfulness
Session 2: Healthy Food Routines
Tackling challenges to healthy eating
Promoting and maintaining healthy eating throughout the day
Establishing routines around healthy eating
Session 3: Healthy Mealtimes
Promote and encourage healthy and happy meals in your home
Handle mealtime challenges, such as fussy eating
Establish good mealtime routines and eating habits
Session 4: Active Play
Promote and encourage children to be more physically active.
Learn how to set up the right environment, overcome obstacles and establish a good exercise routine
We will also learn how to become more aware of nature and the outdoors
Session 5: Managing Technology
Promote and encourage children to become less dependent on technology and screens
Promote alternatives to screen time, set rules around screen use and create a family media plan
Learn how to use a mindfulness body scan which promotes relaxation and awareness
Session 6: Restful Sleep
Promote and encourage restful and healthy sleep
Deal with common sleep challenges, such as anxiety at nighttime
We will also learn some relaxation techniques to support your child become more relaxed
Session 7: Happy mind, Healthy mind
Supporting the growth and development of positive mental health in children
Provide parents with an opportunity to identify their emotional needs and tend to them through self-reflection and mindfulness
Session 8: Family connection
Promote a family dynamic which is warm and connected
Recognise how to promote positive family interactions
Development of the Programme
The PPHF is aligned with national policy and aims to meet the need for family centred preventative parenting programmes. It has been developed in consultation with many national organisations such as SafeFood, Healthy Ireland, The Irish Heart Foundation and HSE Health Promotion.  Some of the core content has been reproduced from materials developed by our partners
The PPHF has also been developed in partnership with parents across Ireland. Over 250 parents have participated in our workshops in the last year and their feedback has been invaluable in shaping the programme.
The core development team includes Prof John Sharry who is the developer of the previous Parents Plus Programmes, Dr Adele Keating, a Senior Clinical Psychologist working in Our Lady's Children's Hospital Crumlin, particularly children struggling with obesity and Niamh Doody an assistant psychologist who holds MSc in Clinical Neurodevelopmental Sciences.
Multidisciplinary Approach
The Parents Plus Healthy Families Programme is designed to be run by a multidisciplinary group of professionals including social workers, psychologists, dieticians, family support workers, health promotion workers, teachers and other community and specialist professionals.
Evaluation of the Programme
Initial research on programme development was published by Barry, Sharry & Keating, 2018 in The Irish Social Worker. This research highlighted benefits for parents attending initial workshops and identified a need for a structured parenting programme which targets common difficulties faced by parents in relation to healthy eating, managing technology and physical activity.
The programme will be formally evaluated using a randomised control trial (RCT) study design. This research will be conducted by Fionna McDarby, trainee Clinical Psychologist, UCD under the supervision of Dr Kathy Looney, UCD.
Getting involved
The final version of the programme will be completed over the summer in 2019 and will be available for local and national pilots from Autumn 2019 and Spring 2020.  If you would be interested in finding out more or running the Parents Plus Healthy Families Programme in your agency, please email admin@parentsplus.ie to go on our mailing list.