Dr John Sharry is co-founder and CEO of the Parents Plus charity and co-developer of the five Parents Plus and Working Things Out programmes. He has 25 years experience as a mental health professional and was formerly Principal Social Worker at the Mater CAMHS. He is an adjunct senior lecturer at the school of psychology in UCD and has co-written over 40 research papers. He has a special interest in solution-focused and strengths-based practice and has written several books in this area. For more details see www.solutiontalk.ie.

Dr Eileen Brosnan is a Social Worker with extensive experience in CAMHS and was lead developer of the Working Things Out Programme. She is a senior Parents Plus Trainer and Project leader. Previously, she worked for several years as a Researcher and Project Leader (School of Medicine, UCD) and on various projects developing technology and multimedia programmes to enhance engagement in psychotherapy for children and adolescents.
G

rainne Hampson is a Senior Speech and Language Therapist, co-developer of the Parents Plus Early Years Programme andauthor of Parenting Preschoolers and Young Children. She also had a key role in the development of the manuals and parent handouts for all three Parents Plus programmes.

Breda Flood is company secretary of Parents Plus and has been instrumental in the development of the charity since its inception in 2001. Breda has extensive experience in accountancy and administration and advises the Parents Plus Board.

Siobhán Dolphin is Operations and Communications Manager with Parents Plus. Siobhán holds a BA in Media Arts from D.I.T, a QQI level 5 certificate in Web Authoring and a QQI level 5 certificate in Digital Marketing. She has previously worked in the Communications and Public Affairs Department of the Rehab Group and looks after communications in her spare time for Botanic Hockey Club.

Una O'Maonaigh has a degree in English and a masters from UCD. She has extensive experience working in the voluntary sector in the field of administration and information. She is the Parents Plus Administrator with responsibility for training bookings and accounts receivable.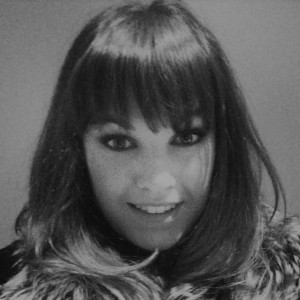 Alex McDonald is a Research Assistant and an Assistant Psychologist here in Parents Plus. She has a H.Dip in Psychology and in 2015, she completed her Masters in Applied Psychology from UCC. Alex has experience working as an Assistant Psychologist in the HSE in Primary Care and in Mental Health and Intellectual Disability settings, as well as volunteering in St. Vincent dePaul and Aware.ie. Her role in Parents Plus is primarily conducting research on the implementation of groups.
Parents Plus Trainers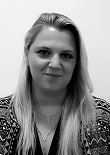 Fiona Hughes is a Social Worker with extensive experience in Child and Adolescent Mental Health and the Irish Child Protection Services. She is a Parents Plus Programme Trainer and helps to co-ordinate our Accreditation process.